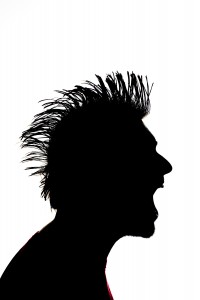 I've been wandering for a few months.
Taking a break from internet marketing because, well it can send you a tad CRAZY if you're not able to stand back a few feet and see it for what it is, which is certainly interesting, definitely profitable, but not exactly earth shattering in terms of gravitas.
My approach to internet marketing is that if you have the right mindset you'll be able to make as much money as  you want online… if you focus on doing the stuff that actually puts money into your account and nothing else, AND you come at it from a certain angle.
And that angle is not taking it too seriously.
Now hang on I know there are bills to pay and mouths to feed and I'm not making light of that.
I'm simply suggesting that panic causes paralysis and stops you thinking creatively.
Remember you're not in a job here.
When you're an employee you can plonk yourself behind your desk with an astounding hangover, and pretend you're working when all you really want is sex or pizza. Maybe both.
You're paid for your time not your knowledge or expertise.
But as an internet marketer you need to redefine the rules.
Creativity is what you (and I) do.
You don't need to be the next Steve Jobs, you just need to be at least as creative and focused as your nearest competitor to make a lot of money.
To be totally honest there's plenty of room for anyone with half a brain to make a very good living in internet marketing, courtesy of the 90% who mindlessly follow the herd. As a marketer, there's NOTHING better than other marketers jumping on the bandwagon and following the newest shiniest right?
I'll be totally honest about this…
I'm writing this blogpost at around 11pm on a Wednesday evening.
…and I feel like I'm in the middle of an epic Greek battle.
On one side I've just been reading support tickets that came across the ticket desk from subscribers who are asking which are the best products to create in terms of 'current popularity'
And then I'm looking at JV invites and emails from mastermind groups I'm involved with from people who are pretty much doing the trend-setting of the entire market by creating products.
The difference ain't intelligence guys.
I know millionaires who are confused by toilet paper.
Anyhow so I took some time off to try to figure out why some people seem to be easily able to make money online and other appear to have a huge concrete slab placed in between themselves and success.
And it's just one thing.
Self-belief
That's it. There IS no other factor, and the older I get and the more experienced as an internet marketer the more I genuinely believe that it's all down to self-belief.
They don't ask advice, they don't ask permission, they just DO.
I'm trying to give you an insight into how simple the whole IM world is without mentioning names or giving too much away here…
..But I never get an email from a successful marketer saying 'I'm thinking of creating a product about…'
Nope never.
Instead I get emails saying 'Hi Tone, I'm about to launch my new coaching program on the 23rd – you REALLY don't want to miss this because….
I know these guys are established.
But they weren't BORN established.
And here's the point of this post:
At the present time in internet marketing you can 'engineer' yourself an easier time that most gurus had when they started out.
I don't know if you've spotted the current trend but currently gurus and big marketers are most decidedly OUT of fashion.
And, courtesy of the phenomenon that is the Warrior Special Offers Forum YOU can grab a slice of the pie.
Don't make the mistake that many big marketers have of thinking this is just a glitch in the pecking order because it isn't.
Anything that processes around $20 MILLION in sales since it's inception can't be doing that badly.
And have you noticed how many big marketers have jumped on the bandwagon and are launching their own WSOs?
They're not all having an easy time of it either.
When you launch a WSO the thread is open to public discussion which I think is FABULOUSLY interesting, because the big guys can't operate the same level of crap customer service and 'rack em and stack em' procedures that they use on mainstream product launches.
Even better, the current trend is (I think) similar to the punk movement on the late 70's and early 80's.
(Showing my age now – but hip hop had a similar effect)
The little guy is pushing through.
Everyone want to hear about REAL, unpolished street-level marketing techniques in the way that when punk came through it buggered up the credibility of many established, popular but BORING bands.
Slick guru presentations are losing out to guerilla-style information-led products.
It doesn't matter that much that a cobbled together PDF has several typos because the information it contains revels how a REAL bloke at home has been earning $20,000 a month froma niche technique he's used.
There's also a lot of crap out there on the WSO forum too.
The skill comes in weeding out the poop.
But it also means that (again in my opinion) there has NEVER yet been a time like this in internet marketing. I think it's on par with the early days when you coudl pretty much make a fortune by putting up a simple ebook site.
There's NEVER been a time when the small guy – and YES I'm talking about newcomers – are going to be accepted without question as is happening right now.
A big part of being an entrepreneur is TIMING. It's seeing the right market conditions.
And if you've never released a product before then you couldn't pick a better time that right now.
For $40 and a $19 Warrior Plus fee you can get your offer in front of tens of thousands of people and hundreds of affiliate who trawl the listings just SEARCHING for something new to promote.
Compare that to spending ten thousand dollars to get a direct mail campaign up and running before the internet became accessible.
Let's be honest and brutal. You don't really have an excuse for not getting something out there.
My WSO earnings total more than $30,000 so far and I'm only playing at it. Some marketers have made over 100k from a single WSO.
Here's the best bit.
Marketers that you and I had never heard of last year are now pulling in 6 figure sums from just writing about what they know, selling tools that they create, interviewing top marketers, offering services and selling products they've had created by outsourcers.
And there's only ONE thing stopping anyone reading this post from doing the same…
Self-Belief.
Actually two things. You need to get up off your arse and start working on your first WSO.
Don't miss this extremely interesting time in the history of Internet Marketing.
Even if you're seventy years old, this is your chance to be a street punk.
Enjoy it 🙂
Comments welcome. Are marketers to blame for their own lack of success?
Get my blog posts delivered by Email