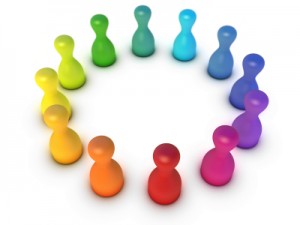 Check out these genuine comments you sent….
The question I asked was:
What are the main challenges you face building your online business? Eg: Product creation, list building.
You said….
'Staying focused…'
'Confidence good solid training list building someone to trust'
'FOCUS is the main one, I have many projects that are giving me some scarce results'
'Have trouble focusing on one thing. Tend to over complicate things'
'Mostly lack of focus and continuity. I have started things, don´t see results and stop'
'Confidence and Focus'
'NO focus at all..'
'Motivation to work through when things get difficult and monotonous, rather than jumping onto another new project'
'Find it hard to concentrate, maybe a good kick up the arse might help!"
(Love the last comment – sounds like me!)
They're all from the survey I asked you to fill in (thanks) some weeks back
They're obviously all anonymous so I don't know who said what, BUT aren't they interesting?
Obviously there were a lot of people who said they struggled with the technical side of IM too – things like creating a website, installing a blog, setting up a followup message in Aweber, making a squeeze page etc
But I was pretty stunned to see what a high percentage had problems remaining focused on their online businesses.
When I'm working with my one on one clients I regularly get someone saying 'Ok Tony THIS is the point where I would have abandonded the project to buy the next latest shiny product!'
It's usually when things start getting a bit challenging or they come across something they've never done before.
I keep them on track and invariably we see the project through to the other side.
But if they'd stopped when the going got tough, those mental and financial rewards, not to mention the ongoing security of an internet business would have vanished.
Look every time you spend a day or a week or longer working on something then just abandon it to go buy the next big launchey thingy, you're throwing away WEEKS of your life.
I can't believe the number of people who say to me
'I started a passive income / niche / blog / whatever site but it only brought in $20 a month so I moved on to something else'
What??!!
Give it to me then you silly git!
When a fire's burning – a tiny little fire – it's simple for any eeeejit to come alng and put more wood on to make it bigger right?
The hard part is spending an hour sweating, hunched over a piece of wood, rubbing sticks together to create it in the first place.
I still maintain that making your first $100 online is MUCH harder than increasing it to $10,000.
It's the basic conception – the creation – that hurts like trapping your private parts in a zipper.
Which is why most people abandon it.
Going back to our $20 a month site.
I said 'Give it to me'  because I know that if something works, no matter how small the scale, I can increase it.
I just stick at stuff until it works.
I don't knacker myself out every day spending 10 hours trying to move projects forward like some marketers.
That's REALLY stupid, and the best way to lose interest. If Angelina Jolie cleaned my house naked every day I'd probably get used to it in, say a decade or two.
You can overkill things y'know.
You need motivation.
Once way of doing this is to get an accountability partner. Now being English and northern I get a bit nervous around stuff like this. I still think therapy is eight pints of beer and a fight for the last taxi at the end of the night.
But I work with several business partners and accountability works.
It's very basic but deadly effective and goes something like this:
Me: I'll write up that copy and get it over to you for noon tomorrow at the latest.
Them: (the next day) Did you write the copy for me Tone?
Me: Errr I didn't actually. I seemed to have a lot to do and it got pushed to one side.
Them: Well get it done now you useless tit because you're holding the whole project up. How anyone can run a business on those lines I'll never know.
So duly embarassed I drop everything and write the copy like I was supposed to.
And of course if THEY then don't come up with something in the near future I can yell at them back.
Eventually we both do things on time because we don't want to look silly.
If you can get yourself an accountability partner I'd do so because it works.
Likewise if you can make your first project a partnership then I'd highly recommend it. You can support each other, motivate each other and threaten each other if someone isn't pulling their weight.
And it seems like this is a bigger issue in IM than I thought for newcomers, even based on the small survey I did.
So what can we do about it?
Well I dunno really.
If you'd like a dedicated thread on my blog where you can make yourself publicly accountable to other readers (and me), would that float your boat?
It's just an idea but if you're into it, leave your comments below and I'll set it up.
You (and me) can post on it saying stuff like 'by next Monday I'll have finished my sales page and I'll post the URL here for feedback / critiques.
It's just a thought anyhow. If feel like you'd benefit from some Hippy Marketing Tribe support then post your comments below and we'll see what happens.
Get my blog posts delivered by Email