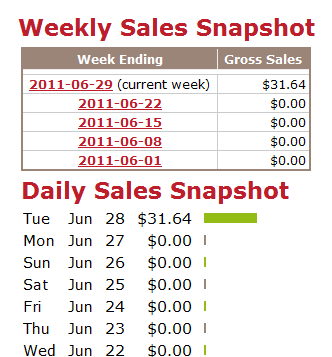 OK for those of you who don't know what I've been doing, it's pretty simple. I buy quite a few new products each month, see if they're profitable, and if they are I outsource the whole thing and upscale it.
In the past week or so I've been testing out
Both are 'complete, stand alone systems'.
I've had some mixed results, but without a shadow of a doubt my returns should potentially BLOW my purchase expenses of less than $15 each out of the water. That's IF they continue at the same rate.
I'm already in profit with one, and the other has been delayed due to a part of the system taking longer than the product owner suggests, but once that bit comes together we should be out of the starting gate.
Neither of these were what I'd describe as a mainstream launch.
The guys who use them aren't major gurus, they're just regular online entrepreneurs who have devised these income streams and are now sharing it (let's be honest – selling it, and there's nothing wrong with that) for anyone who can be bothered to put in a few hours work.
It's not fair to reveal the exact methods since these are paid products but I've no problem with giving you an overview of what's going on and how they worked out for me.
Both of these products are about marketing using YouTube videos.
That put me off a little at the start but the great thing is that you don't have to make the videos yourself. Both products show you ways to get around this, for free or at very low cost.
I'm already starting to get traffic to one of my affiliate links after less than 4 days, and although I've only made one sale, it put's me well in profit. The product cost around $14 and my commission pays just over $31
I'm not exactly going to buy a Bentley with that, but that's NOT the point.
The big thing is that this profit and system comes from organic traffic from YouTube searches. And it can be upscaled and outsourced.
I've not used ANY of my lists or exiting traffic.
Here's the overview.
Both products are based around leveraging the traffic from other Youtube videos, getting organic traffic through using similar (ahem!) tags and titles, although there are other things you need to do to get ranked well in the Youtube search engine.
Forcing The Click Suggests selling Amazon products as an affiliates, and The Full Brain Method (the one I'm in profit with) suggests selling Clickbank products. It does say that because it leverages massive search terms that 'make money online' products would be suiteable.
My own opinion is that make money online products sold through Clickbank have a very high refund rate these days, so I've stayed well away from that area.
Initially what surprised me about this is that you can dive right in there and go for some of the most competitive niches. No pratting around with keyword research, which suits me fine.

Results:
'Forcing The Click'. I think there's some great potential here but outsourcing the videos for $5 is taking longer than I expected, purely because of how the communication using Fiverr works.
But once done, I'm hoping to see some positive results. I will continue with this method IF the video outsourcing is possible. I hope it is, but we shall see.
'The Full Brain Method'
Creating the vids can be done by outsourcing but it's easier to make something yourself (make it short) with pics / voice over / powerpoint slides or the slightly feaky method of using text to voice software. I found some for free but eventually settled on using my own voice.
When I come to outsource, this will be done for me. But it only took a few minutes to record the vid.
I know it sounds weird about using text to speech software but the product owner gives the example of an actual Youtube video made in this way that's converting really well.
My first video is less than 2 minutes long, and features just one or two still pics.

I can't show a link to this video because I'd be giving away my niche and it would also make my results inaccurate. In the past when I've revealed some of my niche sites I've woken the next day to find 200 people have 'borrowed' my keywords, description, copy and sometimes even images.
So to keep this method unbiased I'm not being specific about what niche I'm in, other than to say it's a very broad niche and very popular.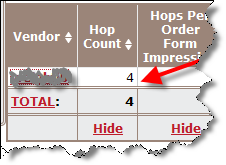 It's a simple method sure enough but when you realise that Youtube is the second biggest search engine and it's got nowhere near the competition of the main Google engine, then you can see how it's definitely possible to compete in rabid niches without being stuffed by the competition.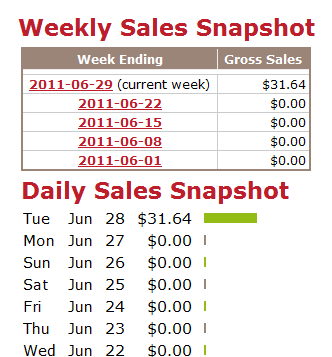 The other thing I like about this (apart from that it's outsourceable AND I'm already seing traffic to my aff links) is that it's ongoing thing. The more a video remains on Youtube the more views it gets, or at least that's how it looks to me.
So the results from The Full Brain Method:
Using The Full Brain method I've generated organic traffic from Youtube, followed the instructions for how to make sure my afiiate link is clickable and in plain view.
I've gone into the health and fitness niche for this method (he laughingly says holding a glass of wine) and although I'm used to niche marketing it still surprises me how most 'normal' people have no idea about affiliate links and so we don't have to hide them too hard like many 'Make Money Onliners' obsess about. Refreshing.
Video clicks from organic searches: 26
Hoplink clicks (to my affiliate link): 4
Sales : 1 ($31.64)
Conversion rate 25% but figures currently too low to get a real idea.
I will be continuing with The Full Brain Method.
Your own results and/or comments are welcome as always.
Get my blog posts delivered by Email