Bit of kit you might be interested in…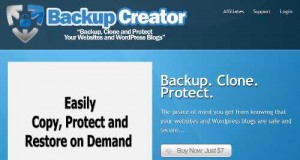 I've just bought it myself and I think it levels the playing field a little for those people who can't really afford to outsource their niche site creation.
It certainly speeds it up for the rest of us too!
It takes a few hours to build the bare bones of a niche blog right?
The plugins, the themes, the 'tweaks' etc
Not any more it appears – this new plugin can have your basic, 'ready to build' niche blogs up and running in minutes
Here's how most people have to build niche blogs:
You have to install your preferred theme, install the plugins you use, and install all those little tweaks and customizations that we all have our favourites for.
There's no getting round the fact that it takes time to set up the foundation of every one of your niches sites before you even begin to add content.
If you can afford it, you can outsource this work.
If you can't afford it you've no choice but to get stuck in and do it yourself.
Now to be fair I quite enjoy setting up the 'base' for each of my niche blogs, but many people don't and if you're trying to build an IM business AND hold down a 9-5 you don't have the luxury of doing something that takes literally hours just because 'you enjoy it'
So when I saw this plugin I bought it immediately.
It allows you to clone (in minutes) an entire blog including everything that's on it – themes, plugins, customizations – the whole shebang.
Which is pretty darn handy in itself.
But I think a major use of this plugin is so you can get on a level footing with the boys who have the funds to outsource everything they do.
Just build yourself a 'ready to go' base blog that you can use on ALL your niche blogs.
Include all the plugins you use on your blogs, the themes you prefer, the customizations you use (I use a terms and conditions and privacy page on all my niche blogs for example) and then just back it up using this great new plugin.
Then when it's time to create a new niche blog, instead of spending a couple of hours installing all your plugins, themes and wotnots individually, just install the plugin and your 'bare bones blog' will be ready to go in minutes if not seconds.
No need to outsource this part any more.
Clever eh?
Bit more than that I reckon – this can free up a significant amount of time for many, if not most marketers.
Check it out at the link below and see what you think.
Get my blog posts delivered by Email