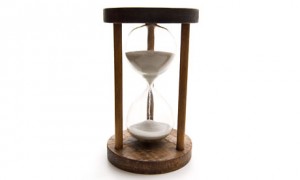 This post might upset a few people.
It's the online equivalent of being told you've got bad breath or your partner is cheating on you.
It's bad news I'm afraid.
At first glance anyway.
Once it sinks in and you've looked past the despair you initially feel then maybe, like me, you'll see it as a blessing and start changing some aspects of your business for the better.
Before we get into the nuts and bolts of this please remember this is JUST MY OPINION.
(I'm bloody right though!)
FREE TRAFFIC DOESN'T WORK IN THE LONG TERM
If you base your business on free traffic you'll die of old age before you see the results you want, or at least your business will.
I'm talking about traffic from making forum posts, SEO (unless you're an expert), Facebook, giving away free viral reports, article marketing, Squidoo, Craiglist and most other things you can think of.
On the WHOLE it just doesn't work for most marketers. Me included.
Now let me qualify that.
It doesn't work as much as you need it to.
You WILL get SOME success from free traffic sources, but speaking as someone who's tried ALL of the above for YEARS, let me tell you it's BLOODY HARD WORK.
Too much for me anyway.
It's an uphill struggle every day, and basing your business on free traffic like this is the quickest way to get grey hair and an empty bank balance.
Now I know I've recommended most of the methods above in the past but I have two points to make about that:
1. Show me someone who doesn't change their opinions as they get older and more experienced and I'll show you a complete tit
2. I've tried them (and the alternative which I'm about to mention) and they simply don't allow your business to grow fast enough or to the levels of success you need.
Free traffic isn't consistent enough.
It's not reliable, controllable or targeted enough for what most marketers REALLY need.
So what's the answer?
Well many of you already know the answer to this, and many more will groan inwardly at the next line:
Paid Traffic.
Buy it.
The weird thing is that paid traffic can actually be FREE if you track your conversions, set up an effective sales funnel and then mail out to your new list a couple of times a week.
I've tried both and buying traffic – in the form of banner advertising, paid solo mailings, paid ads on other people's sites and various CPA and PPC campaigns – and it's SO much easier and much more profitable.
I KNOW a lot of you just don't want to hear this.
You've no real budget, you don't know how to go about buying traffic and even if you did, you're sure you'd just 'blow' the money.
And I won't lie to you, getting your head round making paid traffic work for your particluar business takes work.
But to be honest it's probably the ONLY real solution if you're serious about your business rather than just playing pretty at the computer every day.
The ideal solution is to make your sales funnel pay for the traffic at the point of entry (when they come into your funnel) but sometimes that's not possible.
I'm quite happy paying $1.10 per subscriber at the moment. So for example to get 500 new subscribers costs me $550
Because I know what the average subscriber is worth to me and I know I'll make the money back and more over their 'lifetime' as one of my subscribers.
The art to paid traffic is to get the most targeted possible for the lowest price possible.
And the whole point is to build a list that you can send promos to and make money.
You'd be amazed how many people spend a fortune on paid traffic to build a list then just don't mail to them.
It's like paying for a new car then not driving it.
I estimate that 80% (at least) of new marketers NEVER pay for traffic. No wonder so many people don't suceed!
It's impossible to see how well your products convert when you're working with trickles of untargeted free traffic from Facebook and article marketing. And that's without mentioning the crazy amount of time most people spend generating free traffic.
I'm not blaming anyone though.
I used free traffic sources for a LONG time and pretty successfully too. I'm pretty good at viral marketing and a lot of money came in, but it never really felt …..dunno, suppose 'secure' is the right word. The traffic always felt as though it would vanish overnight.
Paid traffic doesn't do that.
It's there WHENEVER you need it. Constantly.
But I understand fully why many marketers concentrate solely on free traffic. It's because as marketers we're brought up on a diet of 'quick fix' solutions and products. Pie in the sky.
The thing is, building your business on free traffic is JUST as pie in the sky as the latest Clickbank scammy software.
Listen – there IS obviously a place in your business for free traffic sources. I use them. The thing is they MUST be cost effective and must must MUST be time-effective. If you're spending three hours every day on Facebook to drive traffic you don't have a business. Or if you outsource it and it doesn't cover the costs of paying the outsourcers then you're getting it WRONG.
Likewise with paid traffic – if you can't work out how to spend $1.00 to make $1.75 you probably shouldn't be in this business.
If your budget won't stretch to buying a few $100 solo mailings to test your conversion rates then you DEFINITELY shouldn't.
Sorry if this stings a little. If it's any consolation it stung me too when I realised the same thing.
Obviously there are exceptions to the free traffic rule, so if anyone's making $10k a month solely from ree traffic sources please comment below and prove me wrong.
And the rest of you guys – I'd LOVE to hear what you think about this. Please leave your comments below. I expect a lot of differing opinions on this – let's see if I'm right 🙂
Get my blog posts delivered by Email