> Continuity programs
> Recurring payments
> Membership site
> Subscribers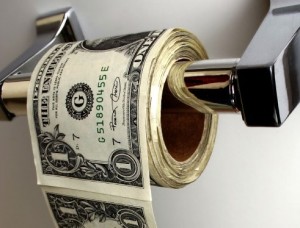 Whatever you want to call it, in my opinion having regular monthly payments come in for a product or service you provide is the BIGGEST SINGLE ADVANCE you'll ever have in your online business.
You already know all the stuff about only having to make the sale once, having some security to your business etc
The fact is this.
If you know that on the 17th of the month, $9,756 is going to drop into your account as your members are rebilled you feel SAFER.
My first major continuity site added $10,000 to my monthly income in a little over 24 hours.
It feels good.
I now have multiple continuity programs at different pricepoints in the IM niche, and some not in the IM niche.
So let's cut down to the gristle and ask the awkward question:
'So why doesn't everyone have a continuity program or membership site?'
The answer is because your approach to continuity is plain old DUMB
Mine was too.
If I told you to set up a continuity program your dumb old mind would come up with a dozen reasons why you couldn't.
It's like sexual fetishes.
We each have our own particular dark secret.
Mine was the technology behind it. Still is to an extent.
Yours might be not having a product, or being scared that nobody will subscribe, or being left having to create a monthly product when only three people have subscribed.
All the above are BOLLOCKS.
They are NOT valid reasons for not setting up your own continuity site and therefore starting out on a successful business.
I know all the above are about being SCARED.
That's fine too if you want to be a feathery clucker all your life.
I was bloody terrified when I pressed the 'send' button on my frst big continuity. I was bricking it.
Remember I had no problem with the idea for the product but I was extremely anal about the mechanics behind it all.
Passwords, logins, forgotten login details, membership 'levels' and areas, support, product delivery, php, coding….
I was really uncomfortable with it all.
Then I realised one thing.
This tiny realisation has probably made me more money online than any other single thing.#
Ready for this?
ALL YOU NEED TO SET UP A SUCCESSFUL MEMBERSHIP PROGRAM IS A SUBSCRIPTION BUTTON!
Honestly.
If you create a payment button in Paypal or Clickbank for (for example) $9 that is set to rebill every month, you've got a continuity program that will have a MASSIVE effect on your income.
The rest doesn't bloody matter.
My first major success in continuity was delivered by a link to a pdf in an autoresponder message sent out every month.
There were no logins or anything. No members area.
Just good honest info delivered by autoresponder follow up message. As they joined they got message one. I'd only actually created message one at this point 🙂
Then at regular intervals set by me in Aweber they recieved the next message giving them a link to the next part of the course. Same thing the next month…
When people unsubscribed I had to manually remove them from the autoresponder list.
But I was making $10,000 from this program alone so what do you think I did?
Yep – hired someone to do the admin and support for me. It only took me 30 minutes a day anyway.
I made around a quarter of a million from that clunky membership.
So set up your subscription button.
Get your first month (or week or whatever) of content ready and deliver it in the easiest way possible.
I wasted MONTHS fannying around with various scripts and plugins trying to get the perfect membership area going.
I should have realised it's all about giving people what they want. They don't actually CARE that you're running the lastest version of whatever plugin to 'handle the back end'
I know people who have paid thousands for 'hand coded solutions' for their membership areas who then make $40 a month from them. These are the same arseholes who email me to say I'd be 'better off delivering my content in a different way. Here's what THEY use…'
Come back when you're making five figs a month from your fancy plugin mate eh?
I'm being snotty of course. But my point is the one I made earlier…
You ONLY need a subscription button that is going to rebill your customer the same time next month to have a continuity program. Figure the rest out as you go along.
It's easy to make a password protected directory. Sure all your members will have the same password and username but they don't sit around talking to each other. They're too busy reading your excellent content.
Change it monthly and you're 90% secure.
Don't obsess about theft.
YES some people will nick your stuff. It WILL get stolen and published on the web.
If Time Warner and EMI can't stop it then you've bugger all chance sunshine.
So concentrate on making the sale and giving good value.
AND getting those recurring billings in every month.
Deliver it by autoresponder, or updating a 'secret' website every month. It doesn't have to be high-tech.
Will other marketers laugh at your clunky delivery. Probably. Do you really care what other marketers think about you? If you do, get out now.
Flee.
When you get your membership site going you will see the biggest difference EVER in your online business and finances.
I promise you.
Not only will 90% of your financial pressure vanish overnight, but you'll have more focus. Instead of having to create and promote new products all the time, ALL you'll need to do is promote your membership site.
When you get each new subscriber in there you've got recurring payments coming in every month.
Affiliates will promote continuity much more too.
And think on this…
If you get just 180 subscribers (6 a day for a month) you'll be earning a recurring $3,060 a month.
Keep on doing that and, well I can't do the maths but you'll end up with $20,000 a month in a very short time.
All you need to do is keep more in than leave.
Seriously, honestly, genuinely, sincerely…..if you do just ONE thing this year for your business, work on a membership site.
It'll change your life.
Comments welcome
=====================================================
Want a shortcut?
It's worth taking a look at the following product if you've just decided that you're going to make a serious effrot at starting your own membership site:
Over 1500 people have used THIS to tap into a monthly online income. CLICK HERE FOR MORE DETAILS
Get my blog posts delivered by Email