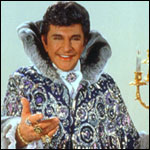 I'll explain the picture halfway down this post 🙂
So if you've been in internet marketing for any length of time you probably know what you should be doing to make money online right?
Find a niche – go through the research thing, desperate buyers and all that, have some graphics made, produce some content, bung some Adsense on there and all the rest.
You know the score.
Or maybe you prefer affiliate marketing.
You start an authority blog that you post to daily, or maybe some smaller blogs that you optimize for SEO then put Clickbank ads on there, or Commission Junction ads.
Or maybe you just build a bloody big list and send them emails every other day recommending products through your affiliate link.
That's how it works right?
NO!
It's all big a pile of steaming cow crap, complete with grass poking out the top.
I've got a fair idea of what I'm doing with this internet marketing game, and there's not a chance in HELL that I would 'do some niche resaerch to find desperate buyers….' and all that rubbish.
At least not unless I added something of my own.
Because everything EVERYTHING you've been taught by 99% of the marketers you listen to is WRONG.
Not intentionally of course – they know what they're doing and more importantly it's working for them.
It just won't work for you very well.
Here's why.
You're missing out a vital ingredient.
and that's YOU.
Your personality.
Let's back up a second and imagine I have piles. Huge throbbing dangly great hemorrhoids that give me grief day and night.
I snap at the kids, can't sleep properly and would rather throw myself off a cliff than even THINK about going on a bike ride.
And it's 3am and I want a cure.
I've had enough and I want one now.
I start googling and I come across a handful of sites, one of which is yours.
They all have affiliate links to Clickbank ebooks about how to cure your piles with a wire brush, a 12 year old single malt and a clothes peg (to bite down on)
(I'm being silly of course but there is a point to this)
Which site do I buy from?
Well which site would YOU buy from?
Well personally I would check out at least a couple of these competing sites to see what they had to offer.
And I'd buy from the one that resonated with me the most
The one I related to.
Liked.
Now you don't have to agree with me (net yet anyway) because there's more…
Think about the last 5 products you've bought online. I'm doing the same while sitting here writing this on a sunny morning at about 7.30am
I bought one of them because I had wanted it for a while but never gotten around to grabbing it.
The other FOUR I bought from links in email from marketers who I like and trust.
I read their blogs, I open their emails.
Now when was the last time you bought something from a random site you visited from a Google search?
Quite a while ago I'd guess.
Oh sure I go Googling for stuff that I need. I get the results and read through a few sites.
I probably type in the word 'review' after the product name to get a few opinions on it.
But then when it comes to buying I'll mostly buy either from the main link (Amazon or Ebay) if it's a physical thing that needs posting to me, OR if it's en e-product, course or membership I'll buy through the guy I've either heard of or like the sound of the most.
Why do you think perfume manufacturers, car companies, insurance companies and shedloads of other pay Hollywood stars, sports stars and pop stars to advertise or endorse their products.
Yep that's right – it's because we know who they are and the companies assume we're more likely to buy because of that.
You open my emails right?
Who are your top three favourite marketers (apart from me of course :)?
Why do you like them?
They tell the truth, you like their way of imparting information, you trust them
Whatever your reasons just look at WHO you follow and WHAT you buy
How much of that is anonymous – just a random visit to a site or an email from someone you don't know?
Probably not so much eh?
So why the f*ck are we taught that internet marketing. niche marketing, affiliate marketing, email marketing is all about anonymous, sterile, non personality marketing?
Because it ISN'T guys – if you're doing it like that you've got a long hard struggle in front of you to get anywhere.
Several years ago I got an email from a young school teacher who was trying to get into internet marketing. He (flatteringly) called for advice and to ask for a JV which we subsequently did.
We met up for lunch in a pub, had a few pints and chatted about internet marketing.
He was Lee McIntyre, and he's one of the biggest marketers around now. He's a great bloke and an outstanding marketer.
And look at the amount of personality he puts into his marketing. 'Blimey' and crisp butties.
Little things but they make him real.
It would fall flat on it's arse if his marketing was crap of course, but it isn't.
And neither is yours.
If you've not hit the success you want at this moment in time try putting your personality into your marketing more. A LOT more.
Look at the 'new' marketers who have come through in recent years – Garry Sayer, Simon Greenhalgh, Oz, Mark Lyford, Dean Holland
They're all personality-driven businesses.
You don't have to put yourself out in video all the time – I don't – or be as flamboyant as a gay gypsy, all lyour have to know is let people know your opinions.
Which is what most new marketers are scared of.
I tend to let my opinions loose on my blog and it loses me readers and subscribers.
But it also gets me rabid fans.
If you share your opinions and values it WILL upset some people.
That's their loss.
You CANNOT please everyone no matter how hard you try…
…so DON'T try.
Be true to yourself and put your personality into your marketing.
Safe is boring.
Reading someone who can see 'everyone's side of the argument' is mind-numbing.
I want to read someone who knows their own mind.
I do quite often get emails from people who say a particular post offended them.
Welcome to real life!
No-one has ever exploded because they read someting that 'offended' them.
It's not being offenseive either, it's just expressing what you think. If another person CHOOSES to be offended by that well that's their problem.
Heh I'm waffling – let's get back on track.
It's just as important whern you're marketing to tell people what you DON'T like as well as what you do.
I tried article marketing for quite a few years.
Now I have the honest opinion that anyone who follows advice to 'write and submit 20 articles a day for two weeks' needs locking up for their own safety REGARDLESS of the results it brings.
You may disagree 🙂
But I think that the internet has changed, and it's no longer a place where cold hard information is king.
It was, which is why people were making a hundred grand from AdSense ads each month.
But now information is COMMON on the net.
There's shedloads of it.
What counts now is how it's presented and who presents it.
We've followed how TV works, and now the easiest way to get rich online is to use the marketing skills you've acquired since you started – the email marketing, the SEO, the list-building, the blogging, the LOT…
...and inject your own personality into it.
Start a blog.
Find your own style and use it in your emails
You don't need to pretend to be something you're not.
You just need your honest opinions, your beliefs and your personality.
Without that you're just another website.
Let me know what you think – comments below!
Get my blog posts delivered by Email