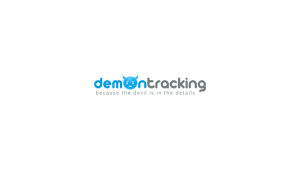 I got to grips with Demon Tracker this morning and it really is STUNNING value for money
**Currently $17 at time of writing**
Get more details from the link below:
http://www.jvzoo.com/c/7617/13388
Basically anywhere you're generating a click – a solo ad, a blog post, media buys, a squeeze or landing page – anything…
…You can track them all from Demon Tracker.
You can keep tabs on what is really making money for you, upscale what works and dump or tweak the rest.
(Remember tracking your traffic from solos is VITAL
if you want to maximise your profits)
More details below:
http://www.jvzoo.com/c/7617/13388
Compare the alternatives on the market:
CPVLab is $297 (excellent but pricey)
AdTrackz Gold is $77
Proanalyzer is $69.97 – what I use – or used to 🙂
Prosper202 is free (but it's so complicated
many people can't even get it working properly)
So Demon Tracking is just fabulous value for money,
and is currently just $17
This is stand-alone, no monthly fee and sits on
your own hosting.
Get more details from the link below:
http://www.jvzoo.com/c/7617/13388
Get my blog posts delivered by Email