So – this is what I do best – wander off somewhere to chill out with my family for a few days or weeks…
I'm currently running my business from an old cottage that overlooks the bay. It's a cracking view – very peaceful and the sort of place that slows your heart rate the moment you uncork a bottle of red and walk into the small courtyard.
In fact I'm typing this from the cottage kitchen – all wooden beams and the sound of the waves crashing on the shore through the open window.
My internet connection, which runs through my iphone is INCREDIBLY slow, but who cares?
In August we were in Scotland, then back home for a short while. Next I went to a marketing seminar in Manchester, then the day after we set off for the cottage up here.
We'll be at home for Christmas then we're off to France in the New Year for a while.
And all the time I'll be keeping an eye on the business just using my laptop and mobile internet connection.
The stuff dreams are made of eh?
Yes – But this is the important part….
It's entirely – ONE HUNDRED PERCENT POSSIBLE for every single person reading this to live the same way as I do……
…..Or have Ferraris and to travel and stay in the best hotels in the world if that's what you want.
You just need two things:
1. Good wesbites that you can build FAST and that look good,
2. The ability to drive traffic to them pretty much at will.
Hold that thought for a sec…
Here's a picture of my daughter at 7.15am this morning spotting rabbits in the field opposite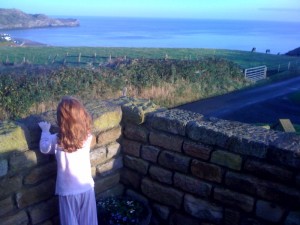 And here's a picture of me checking my emails on a deserted beach (and getting told off by my wife for doing it) using my iphone 🙂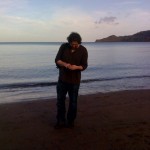 This is PRECISELY WHY I've sent you a couple of emails about John Thornhill and Dave Nicholson's 'Multi Profit Websites' and I've been raving about the UNIQUE bonus I'm offering if you buy through my link – My 8 Week Traffic Generation Course…
It's because the above package – MPW and my bonus – in my opinion brings together these two KEY things that are basically the bedrock of a successful IM business.
So here's the lowdown.
If you buy Multi Profit Websites through my link I WILL make a commission.
But in return I'm offering you a place on my Traffic Generation Masterclass where I'll show you EXACTLY how I drive traffic to my websites, and keep up with the big boys in the game, despite only working a couple of days a week…sometimes from a beach 🙂
I guarantee you won't have come across some of these methods before.
In short – I'm telling you about this because I think it could have a MEGA impact on your business.
The only downside is timing – because as I write 31 out of the 50 places on my MasterClass have sold out.
Check it out here
http://www.laycockpublishing.com/mpw/bonuses
and give it some serious thought,  it won't be available for much longer.
Get my blog posts delivered by Email