You're always told to 'select your target audience'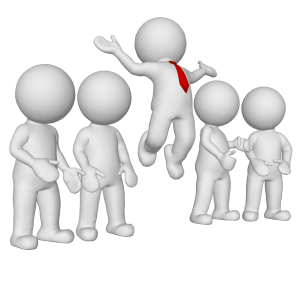 right?
Doesn't work.
Oh sure if you're producing an ebook or product
aimed at a niche market such as the much exampled
'people with acne' or 'tropical fish lovers' then
that's definitely possible
What ISN'T possible is to try to create your online
personality to get a certain demographic of people
to follow you
(otherwise I'd be targeting female naturist
volleyball players who send out pictures)
I have a good IM mate who PERFECTLY appeals to the
demographic of 25-35 year old males who like fast
cars and flash lifestyles…
…because that's genuinely how my mate lives. He's
not faking it in any way whatsoever
I've seen other marketers come through and try to
emulate him and they just CAN'T because it's
manufactured.
Likewise my lifestyle is genuinely what I say it is
– family, growing potatoes, travelling a lot,
writing, enjoying life, freedom etc
And guess what – I didn't CHOOSE the people who
read my stuff and subscribe to my newsletter
THEY CHOSE ME.
A couple of years back I actively stopped myself
writing a post about what I'd done over a
particular weekend.
It was about my kids, the village, snow, Christmas,
writing Christmas cards and having lunch.
There were some pics included and all in all it was
like me telling my mum what we'd all done that day.
I added some marketing comments then re-read it
before I published the post.
I asked myself what the Hell I was doing
WHO was going to be interested in what my family
was doing in the run up to Christmas?
Turned out to be one of my most popular posts ever
and drew loads of comments including from well-
known marketers
Because it resonated with people who (like me) had
normal lives and didn't pop to the supermarket in a
Ferrari or go to Vegas every weekend
Probably yes
The fact is my readership chose me because they
wanted to.
And NOTHING I do can change that.
Despite what you may have been told, you CAN'T
build a long-term relationship with your readers if
you're bullshitt*ing them about who you are and
what you do.
The secret to having a successful following is
easier and more fun that you might think
You just need to be yourself.
Probably the biggest mistake you're making RIGHT
NOW in your marketing career is trying to emulate
another marketer
EVEN if you like their style, their approach and
their lifestyle
It's not yours.
Just tell people about YOUR take on marketing, your
life and your opinions.
The ones who like that will choose you.
Get my blog posts delivered by Email