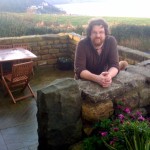 Anyway so I hired a full-time virtual assistant solely to run a new website 'arm' of my business.
We hire outsourcers, coders and ad hoc freelancers quite regularly so I'm very familiar with the process, but hiring someone full-time always takes a bit longer and is a little more in depth
I got up this morning at 7pm (which is 2pm in the Philippines where my new VA is based) to find several messages from her…
The instructions I sent over are relatively involved although easy to follow and she was fine with those.
But she wanted to know WHEN I wanted her to work – what hours.
Obviously I told her that some overlap time when we were both online would be a good idea but other than that it was up to her.
I find that letting my freelancers work to their own schedule results in more productive and happier workers.
For example my personal assistant who has been with me for years often works from her laptop in Scotland,
London and Newcastle and wherever her travels take her, even though she's Manchester based.
The work always gets done and she's pretty much available when I need her so it works very well.
With this latest project – the one I've just hired for – I'm about to hit that amazing feeling where I've had the idea for a project, had it built, written up the procedures and outsourced the whole thing.
Next is the best part – over a period of about a week I then take my hands off the controls as my new VA takes over and I'm freed up to move onto my next project…
Basically I'm left doing what I love – writing some blog posts, emails and coming up with ideas.
The project pays my VA's salary, and leaves me well in profit (or at least that's the plan – sometimes it doesn't work and I have to abandon the project)
But on the whole the successes far outweigh the failures, and it's the final score that matters.
But it comes down to simple maths. If you can come up with an idea that can make you X amount of money, and you can outsource that work for Y amount…
…then if Y is less (and if you're a decent marketer it always will be) then you're making hands-free profit which leaves you free to sit down with a beer and come up with your next idea.
Took me a long time to realise I that the above is pretty much my ideal way or working…
You can't do everything yourself – it's impossible, trust me.
The bad news is it took me YEARS to realise this. I had to find out for myself.
I realise it's hard to take someone's word for it, especially in internet marketing but honestly guys, the sooner you start leveraging the power of outsourcing (especially if you're UK based with the very favourable current GBP / USD exchange rate) the quicker you'll move on to real success
Comments welcome  – what do you think?
Tim Castleman's rolodex of the tried and tested top 1% of proven outsourcers was really popular when I mentioned it to my 'outsourcing interest' list a while back
It's still available by clicking the link below:
Get my blog posts delivered by Email