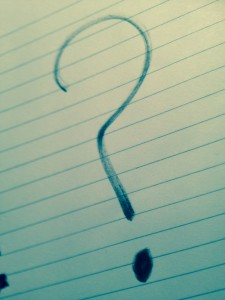 If you're selling to the 'make money online' niche you're going to hit some obstacles.
Possibly the biggest of of these will be skeptisism.
Your prospects just won't believe it's possible to make ten grand a month from their kitchen table.
It is of course, but it takes some work, even more commitment and a lot of dedication – at least to get started.
I've found that the best way to get around buyer disbelief is simply to put any 'selling' on hold and to try to help them  as much as possible.
But that in itself throws up new challenges.
What helps one person might hinder another.
How do you know HOW to help people?
One person might benefit more from making a dozen mistakes and learning from them (like me), while another might make two
mistakes and quit because they think they're a failure.
Likewise some people might ask yo to sell them something that you know won't work – but if they don't get if from you
they'll just buy it from someone else.
What do you do in that situation?
For me the answer has been just to show people what has worked for me.
I can't tell anyone for definite that using Instagram as a marketing platform works or not because I've never done it.
But I can for sure tell (and show) people that Ebay, Facebook and Twitter work well for online marketers because I've done it myself successfully.
Basically I've found that if I try to help people by showing them business techniques that I've actually used myself and  made money from, things work out pretty well.
I also feel confident of what I'm teaching, and I know the subject inside out – there's no guesswork or theory.
I'm not saying it's a perfect solution, but it's the best one I've found yet.
Get my blog posts delivered by Email